Renovation Plan
Whether it's a facade refurbishment, adding a garage, or an extension, the Dessina Plan+ team will advise and guide you through the various stages of your project.
Our renovation planning service is here to help you realize your project with peace of mind. Our team will work closely with you to design a personalized renovation plan that meets your needs and budget. We will also ensure that the plans comply with current construction and zoning regulations. With our home renovation planning service, you can be assured of achieving a final result that meets your expectations and requirements.
The steps for designing a Renovation Plan
The process of creating a renovation plan includes the same steps as those for a custom plan, but with one additional important step:
The existing building survey
Before proceeding with the design of the plan, our technicians will visit the project site to take precise measurements of the existing building, which is known as the existing building survey. The extent of the survey will vary depending on the project. Our team may need to survey the entire building, both interior and exterior, or only the area affected by the renovation.
In addition, depending on the project, it may be recommended to engage an engineer to validate the sufficiency of the existing structure (for example, for adding an additional floor). The engineer will be tasked with confirming whether the existing building can handle new structural loads or if modifications are necessary.
By working together, the engineer and the contractor can ensure that the construction plans are feasible and that the house is built according to the required quality and safety standards. The coordination between these professionals can also help resolve issues that may arise during the project, such as unforeseen problems related to structural issues.
Here are some projects we have completed: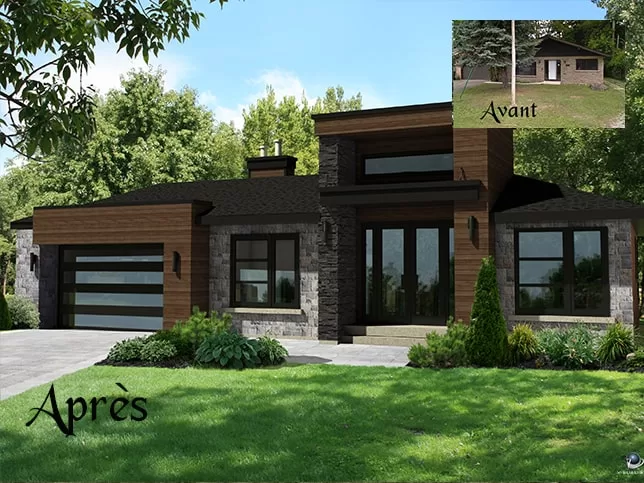 Take a look at our other articles